Some of the most exquisite and diverse blossoms you can find start with the letter S! There is undoubtedly an S-flower out there that is ideal for you, whether you're seeking a flower with eye-catching colors, a fragrant scent, or straightforward care requirements. To get you started, consider these few examples.
Flowers That Start With S – List Of Flowers That Name Starts With the Letter 'S'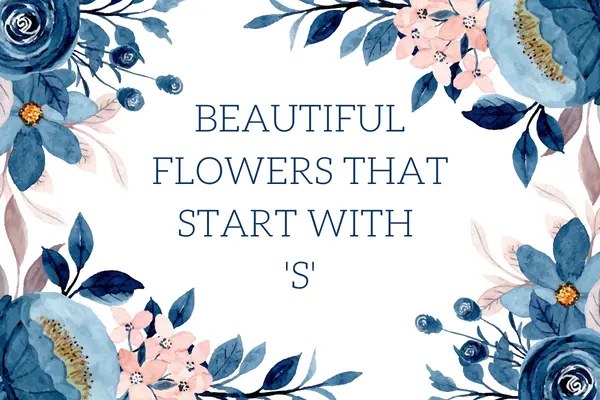 Salvia splendens
Scarlet sage, also known as Salvia splendens, is a stunning Brazilian native plant. It features dark green, serrated leaves and bright, red flowers that bloom from summer to fall. With square, upright stems, this delicate perennial typically forms clumps that are 1-2 feet tall.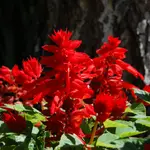 Salvia plants come in a wide range of varieties and hues, including red, pink, blue, lavender, orange, white, and bicolor. Many of the cultivars are small-growing varieties that only reach heights of 8 to 15 inches.
The Latin word salveo, which means "to save or heal," is the source of the genus name Salvia. This is due to the fact that several plants of the genus are thought to possess medicinal qualities that help treat diseases.
Grow in average, moist, well-drained soils in full sun to part shade as a warm weather annual. 6–8 weeks prior to the latest date of frost, start seeds indoors. After the final frost date, plant seedlings or bought plants outside. If desired, prune several plants and pot them up in the fall, or take cuttings in the late summer to overwinter in a sunny but cool window.
Saponaria
A genus of flowering plants in the Caryophyllaceae family is called Saponaria. They are frequently referred to as soapworts and are endemic to Asia and Europe. They are both annuals and perennials with herbaceous bases, some with woody bases. The blooms have five petals, are numerous, and are typically pink or white.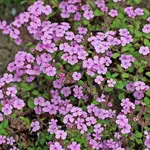 Additional 5 scientific plant names of infraspecific rank for the genus Saponaria are included in the Plant List. The reason we have included names of species rank is primarily that they are synonyms of accepted infraspecific names. Despite this, we do not consider The Plant List to be complete for all names of infraspecific rank.
Scabiosa
The little yet lovely scabiosa, commonly referred to as the pincushion flower, is a flower that is indigenous to Europe. It is simple to grow and comes in a range of hues.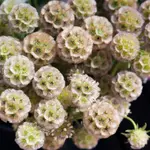 The scabiosa is the ideal flower for your garden if you want a tiny bloom that has a huge impact.
The best time to grow scabiosa blossoms is in the early spring; they require 90 to 100 days to mature. The outcome is a variety of button-like flowers perched on wiry stems that sway gracefully in the wind.
Scabiosa flowers not only add a distinctive and lovely touch to any garden, but they also draw pollinators like bees and butterflies, which can be very beneficial for your plants. Scabiosa will bloom all summer long and into early fall with a little amount of TLC.
Scaevola
The lovely flower known as the Scaevola, or fan flower, blooms profusely from the beginning of summer until the first frost. It grows beautifully in any area with warm weather. A hot, humid climate will cause the sprawling plant Scaevola to produce a nearly constant display of dark blue fan-shaped flowers. Its leaves are oval or lance-shaped.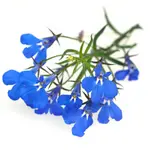 The best time to plant Scaevola, a fast-growing plant, is in the spring after the soil has warmed up, either from seed started indoors or from seedlings purchased from nurseries.
The ability of Scaevola plants to survive the heat without losing their flowers makes them perfect for hot areas. Additionally, they don't require a lot of maintenance, making them low-maintenance. When a Scaevola plant does falter, it usually happens as a result of excessive watering or bad drainage.
Scented Geranium
Species of the Pelargonium genus that release an aroma when touched or mildly injured are referred to as "scented-leaved geraniums." In addition to ivy geraniums, zonal geraniums, and Martha Washington geraniums, these plants are also referred to as "garden geraniums" or "annual geraniums."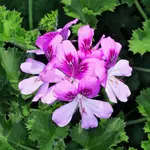 Despite what their conventional name might imply, the group of plants known as garden geraniums is not geraniums at all. These plants were formerly a member of the crane's bill geranium genus, but in 1789 they were given their own genus, Pelargonium. The common name has continued to be used even today.
Scilla
One of the best families of spring-blooming bulbs for naturalizing is the scilla family. They proliferate swiftly and annually bloom in waves of color.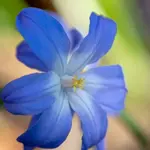 The most well-known scilla species are wood hyacinths (S. campanulata) and Siberian squill (S. siberica). They are an easy way to add a fresh level of spring beauty to your gardens and landscaping because they are quick to establish and rodent-resistant.
It is simple to observe changes in quality when contrasting two scilla bulbs side by side. The plant will be stronger and produce more flowers if the bulb is larger since it has more food energy stored in it.
Sedum
Sedum, often known as stonecrop, sedum, or orpine, is a genus of over 600 species of succulent plants in the Crassulaceae family. They are indigenous to tropical mountains and the temperate zone.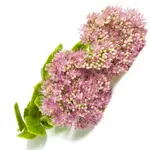 For its distinctive foliage and occasionally spectacular flowers, certain species are produced in greenhouses. Low-growing plants are preferred for rock gardens, rock walls, and garden border edging.
Members of the genus (name) are herbaceous plants that can be biennial, perennial, or annual and are distinguished by their succulent stems and leaves. Several species have pubescent leaves, whereas others have waxy leaves (covered in leaf hairs). Commonly fibrous and underdeveloped, the roots. The blooms are borne in clusters and come in a variety of hues, including white, yellow, pink, purple, and reddish. Usually, they have five petals.
Shasta Daisy
Shasta daisies, which were once only found in Europe, are now found all across North America. Every spring or early summer, they come back and blossom until the beginning of the next season.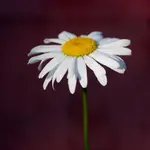 If you don't want them to spread, choose varieties that don't produce viable seeds or cut off the flowers before they set seed because they can be aggressive growers. Consider keeping them contained in garden beds away from wild areas because they can spread and are non-native.
Shasta daisies grow in bunches that are typically 2 to 3 feet tall and 1 to 2 feet wide, making them a lovely addition to any garden. They grow lustrous, dark green leaves with yellow disc florets in the centers and all-white daisy petals. Their blooms can last up to a week in a vase or arrangement, making them excellent cut flowers as well.
Silene
The silene plant, which is a grassland native to North America, is most known for its colorful array of early summer blossoms in shades of pink, magenta, white, and red.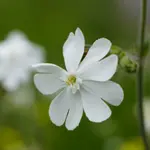 Many people are unaware that, despite its name, the catchfly plant's sticky leaves and stems aren't actually strong enough to catch and retain a fly. Additionally, the fragrance produced by these flowers doesn't entice flies or other insects.
In meadow and grassland environments, silene plants often only live for one year, but certain types are hardy perennials, meaning they will reappear in the same place every spring. Many seeds will be produced by these types as well. The silene's foliage begins to emerge in the early spring and persists until the end of summer, though some varieties might go dormant in the hottest months.